Psalms 32:8
"The Lord says, I will guide you along
the best pathway for your life. I will
advise you and watch over you"
– NLT
In a flash vision I saw myself running with a ripped page from a book in my right hand. The excitement and satisfaction on my face could not stop me from running on.
I had received the answer!
I had waited days, weeks, months, years for this! I had finally received the answer!
What better way than to run with it. It was just beautifully written out and I knew beyond reasonable doubt that Gods hand was in it. At a point I got weary and tired; I had run out of breath. I looked around and I saw myself in a desert. No place to find water or no shade to hide myself from the scorching sun. I questioned God, "Father, did you not give me this word?" Why am I tired and weary? I thought all was planned out, so why am I flustered, tired, sweaty and thirsty?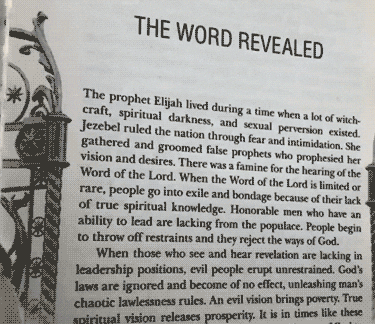 "Its because you are doing it on your own, the Holy Spirit whispered to me (John 14:26). You ripped a page from the book and decided to run with that page alone. You did not realize that the process to get to that word was in the book itself. But you got too excited and went ahead of God (John 16:13). That is why you are weary and tired. You are running your life yourself when you are supposed to move with me." Then He reminded me of this verse "The Lord will guide you continually… " – Isaiah 58:11
I stood still and I wept -uncontrollably! I had not realized what I had been doing all this while. I thought I was doing the right thing by "running with the word" I received. I forgot about the one who gave the word. I had taken a part of my life out and running it myself. Thus, the tiredness and weariness.
We find ourselves in such situations almost all the time. We receive a word from God and we allow the excitement and joy to dictate our actions and thoughts. We fail to go back to the Giver of the word to receive further clarification and direction on the next steps. So we begin without Him hence causing the pain, tiredness and disappointments.
Today God is reminding us that He holds the manual of our lives; every process and every thing we will ever do is in His hands. He directs and leads us according to His purpose for our lives. Let us not get ahead of God but rather let's walk and work hand in hand with Him. He knows the end from the beginning. Trust Him when you receive the word!
Decide to Patch Up any ripped page you have taken out of Gods original intent for you! Let us go back to Him so that He can show and reveal the total process to us daily. In that way we would not get weary and tired because He is walking hand in hand with us to achieve that desired process.
…Inspired by the Holy Spirit